Looking for fantastic foodie moments? Toowoomba Region eats (#trEATS) is serving up the goods all September!
Participating cafes, restaurants and pubs across the region are offering exclusive springtime specials available only 1-30 September 2023. The best part – they're all only $10-$20.
ROAD TRIP WORTHY REGIONAL #trEATS
These hidden gems are waiting to be discovered and trust us, they're worth the drive!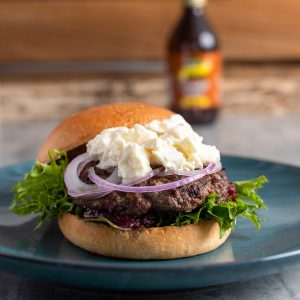 House-made chargrilled kangaroo patty with house-made beetroot jam and Persian style fetta, red onion and lettuce on your choice of brioche, Turkish or gluten free roll.
Gluten free option
Cost  $18
Location  5/10522 New England Highway, Highfields
Open  Tue - Fri 8am - 3pm
Sat 7am - 2pm
Sun 8am - 2pm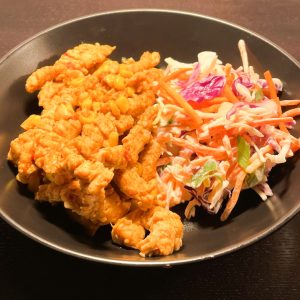 Becky's Mexican chicken salad - tender chicken breast coated in special Mexican seasoning, accompanied with freshly made coleslaw.
Cost  $20
Location  33 McKenzie Street, Millmerran
Open  Daily 11am - 12am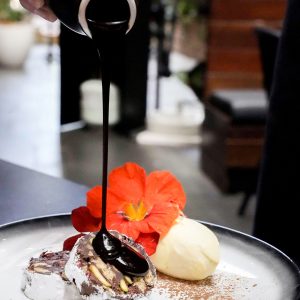 Salame di cioccolato - dark chocolate salami with pistachio, dried cherry, candied walnut and savioardi biscuits served with orange mascarpone and chocolate sauce.
Vegetarian
Cost $16
Location Shop 1089, Level 1 Grand Central Shopping Centre (entry via Duggan St)
Open Mon - Thur 11am - 2.30pm & 5pm - 9pm
Fri - Sun 11am - 9pm

Potter's Hotel & Restaurant
Sticky pork belly pancake with fresh lime.
Dairy free
Cost $19
Location 258 Margaret Street
Open Mon - Fri 5pm - 8pm
Tue - Sat 6.30am - 9am
Check for extended hours during Carnival

Deep fried ice cream coated with shredded coconut, served with chocolate and toppings of your choice.
Halal, vegetarian
Cost $12
Location Shop 4 Westridge Shopping Centre, 300 West Street
Open Mon 4.30pm - 8.30pm
Tue - Sun 11.30am - 2pm & 4.30pm - 8.30pm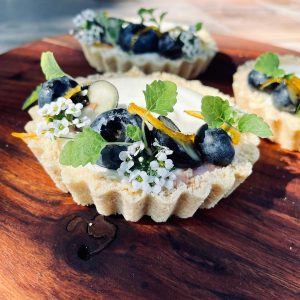 Decadent white chocolate and lemon thyme tartlets with candied orange zest and Brenique Farm blueberries.
Gluten free, vegetarian
Cost $10
Location 2/62 Margaret Street
Open Mon - Fri 6.30am - 2pm
Sat 6.30am - 12pm
Check for extended hours during Carnival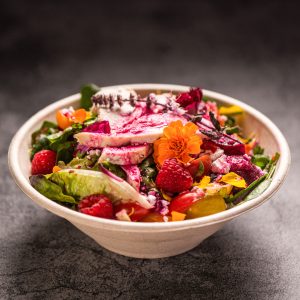 Salad with chicken, orange, mango, beetroot, fetta, mesclun lettuce, salad onion, and cherry tomatoes, with an orange and beetroot dressing.
Gluten free
Cost $15
Location Level 1 Emma Webb Building, Toowoomba Hospital, 154 Pechey Street
Open Mon - Fri 7am - 7pm
Sat - Sun 9am - 4pm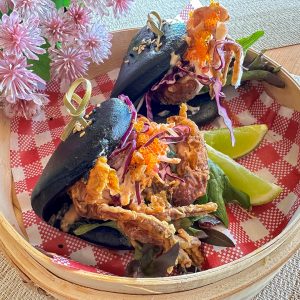 Bao bundle - soft charcoal bao with a combination of crispy soft shell crab, mixed salad filling with Thai sriracha mayo sauce, tobiko and sesame seeds.
Cost $15
Location Shop 13 Middle Ridge Village, 156-158 Spring Street
Open Wed - Mon 11am - 2pm & 4.30pm - 8.30pm