For three mouth-watering days you can sample the world-famous produce of Southern Queensland Country, all in one location.
Treat yourself to incredible flavours, produce and wine fresh from the bountiful pastures, orchards and wine vineyards of the region. The talent at this year's festival is blooming great, don't miss a beat! Join us for cool concert sounds from some of Australia's most popular bands and musicians, while you enjoy fine food and wine at the Festival of Food & Wine. The music makers are going to be filling the Main Stage with cool sounds!
When
Friday 8 September 4pm – 10pm
Saturday 9 September 11am – 10pm
Sunday 10 September 11am – 8pm
Location
Children's Policy:
All minors under 18 years MUST be accompanied by a Parent/Legal Guardian.
Children 2 years and under are admitted for free with a paying adult.
Botanical Society Day Pass 18+ Only
Private Bar | Private Outdoor Area | Premium Main Stage Viewing
Enjoy the Festival in style and upgrade your day pass to the Botanical Society Day Pass. The pass includes access to an exclusive area within the Festival of Food & Wine Festival, featuring its own private bar (and private loos!), and an outdoor lawn area, plus premium main stage viewing!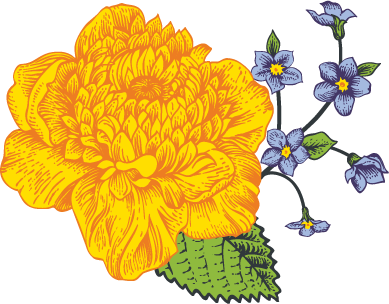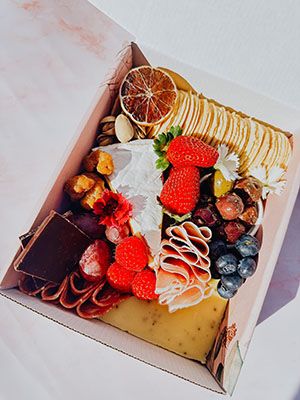 Grazing Boxes are an excellent add on to your ticket. Bursting with delicious local produce from the Toowoomba Region and South East Queensland, including…
Kenilworth Dairy and Woombye cheeses
Cold meats
Coolbardie Olives
Kokopod Chocolate
Nuts, wafer crackers, homemade chilli jam and edible flowers (of course!)
Grazing boxes are suitable for 2-4 people and cost $75.
Add on with your ticket purchase.
Steph Strings
5:30pm - 6:30pm
Sneaky Sound System
8:30pm - 9:45pm
Hamilton Band
5:00pm - 6:15pm
Chocolate Starfish
6:45pm - 8:00pm
Hoodoo Gurus
8:30pm - 9:45pm
Dreams Show - Fleetwood Mac & Stevie Nicks Tribute Show
3:15pm - 4:30pm
Eurogliders
5:00pm - 6:15pm
Jon Stevens
6:45pm - 8:00pm
Justine Schofield
See first hand how our celebrity chef Justine Schofield showcases a range of in season produce from around the Toowoomba Region.
When:
11.30am – 12.00pm
1.30pm – 2.00pm
3.30pm – 4.00pm
Sat & Sun only!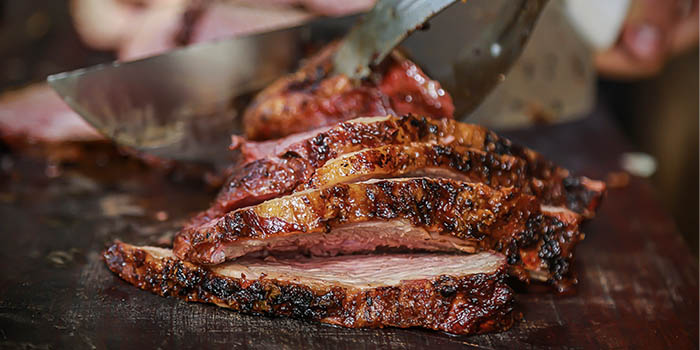 The Paddock Butchery
Find The Paddock Butchery cooking up a selection of BBQ delights. Secure your spot at the tasting room to learn and taste more.
When:
12.30pm – 1.00pm
2.30pm – 3.00pm
4.30pm – 5.00pm
Sat & Sun only!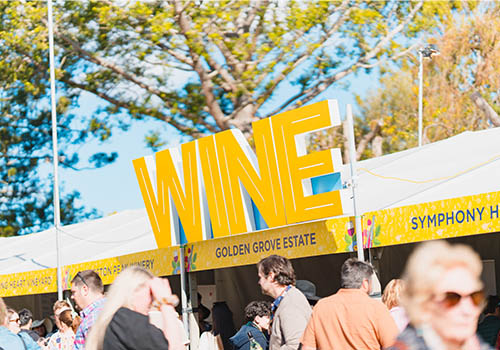 Wines & Cheese
Indulge in delicious artisan Bunya Cheese handpicked to compliment stunning local wines from Clovely Estate and Balancing Heart Vineyard featuring delicious regional grape varieties.
When:
11.30am – 12.00pm
2.30pm – 3.00pm
Sat & Sun only!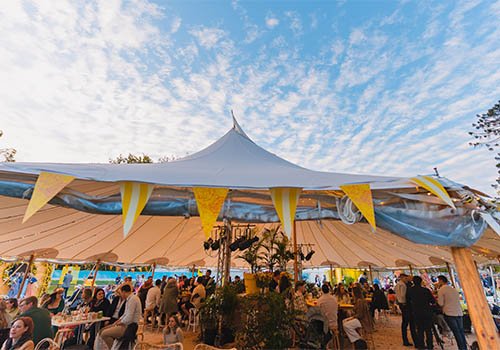 Pechey Distilling Co. Tastings
Learn how local artisan Pechey Distilling Co. make their range of spirits.
When:
1.30pm – 2.00pm
4.30pm – 5.00pm
Sat & Sun only!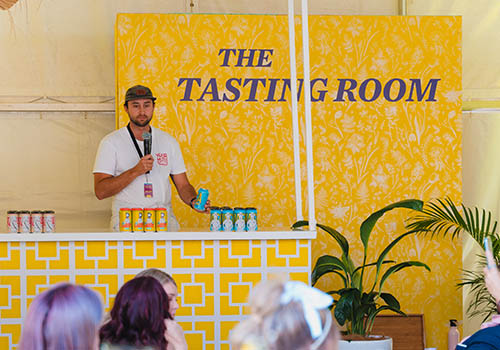 Beer Appreciation
Learn about the brewing process, different beer styles and the booming craft beer industry in South East Queensland.
When:
12.30pm – 1.00pm: 4 Brothers Brewing
3.30pm – 4.00pm: Burleigh Brewing
5:30pm – 6:00pm: 4 Brothers Brewing
Sat & Sun only!
Live Music
Live music on the main stage
Feature Floral Designs
Don't forget to get your selfie in from of this large-scale floral design, including thousands of petals.
Petals Patch
The Petals Patch is the perfect meeting spot to settle in with friends away from the crowds.
Beer Bar
Craft local and QLD beers available for purchase.
Cellar Doors
Over 15 pop up Cellar Doors to sample local wines
Cocktail Bar
If craft beer or a vino is not your go-to, then treat yourself and purchase a range of springtime inspired cocktails.
The Pit Yard
Find the Paddock Butchery cooking up a selection of BBQ delights. Ask the team for all the hints and tips for you to BBQ at home.
The Cubby House
Come and enjoy the kids zone with interactive and fun activities. *Children must be supervised by parents at all times.
11:00am – 5:00pm
Sat & Sun only!
Flower Crowns
Enjoy making your own bloomin' lovely Flower Crown at the Flower Factory. Let your creativity grow with hands-on decorating.
Fri: 4:00pm – 6:00pm
Sat & Sun: 11am – 5pm
Toowoomba Carnival of Flowers Merch
Secure your piece of the iconic TCOF to take home, esky bags, tea towels, hats and caps, stubby coolers, there is something for everyone.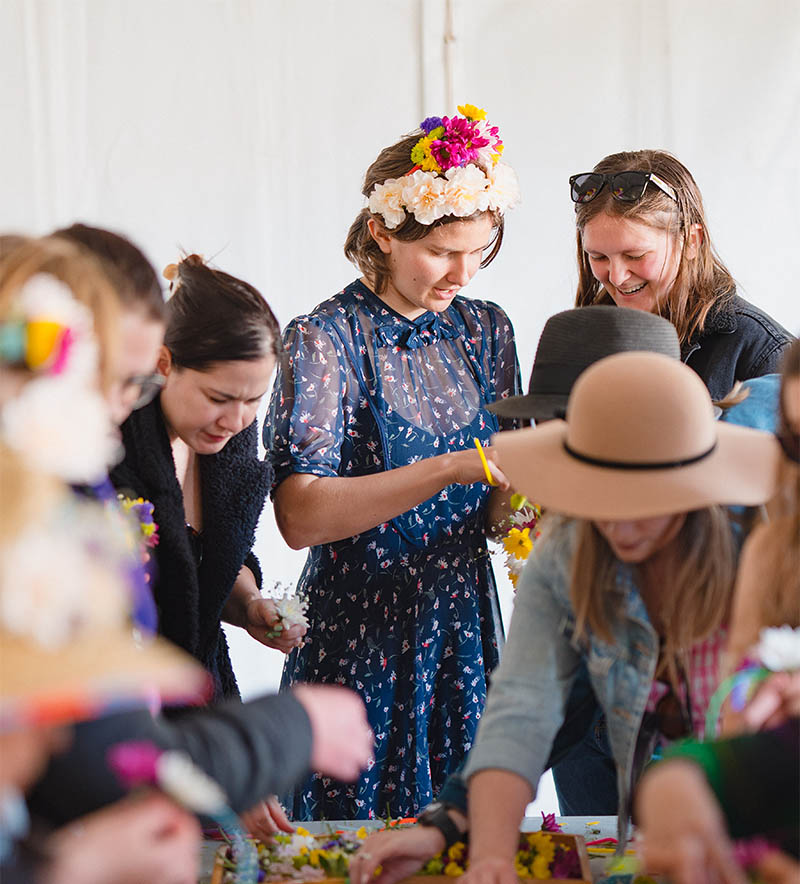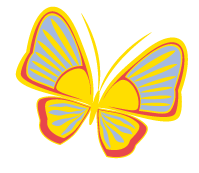 Book your tickets early so you don't miss out!